Highest quality workmanship
Galen Brookins Construction Inc. (GBC Inc) – a licensed and bonded general contractor and proud member of the North Coast Builders Exchange and the Better Business Bureau. Galen has lived and worked in Sonoma County since 1996 and has GREAT local references while supporting the wonderful lifestyles of wine country, small towns and rural living. The proof is in the pudding – GBC Inc has left its signature in exceptional custom homes, fantastic remodel jobs, delicious kitchen remodels, and much more… all over Sonoma County.
Have you recently applied for a building permit or have made the decision to build? Let us bid on your project.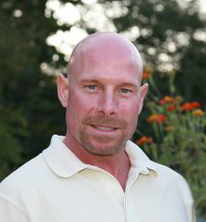 We have the experience and knowledge of all building trades and will insure that you receive the highest quality workmanship in an efficient and timely manner. We are committed to seeing your entire project through, or any specific phase of your project. Take the worry out of damage and injury – we carry workers compensation as well as $ 1,000,000.00 of general liability insurance.
The scope of our work includes residential and commercial buildings, we do remodeling as well as owner/builder projects. Framing is our area of expertise, but we are also very skillful at all phases of construction.
Your satisfaction is our number one goal.
We have a great reputation!
Dependable and reliable
Excellent follow through
Honest and with integrity
Detail oriented and good at problem solving
Skillful in project management and supervision
Experience and knowledge in the building trades
Let us further introduce you to our company and provide you with a competitive bid.
References available upon request.
"Your satisfaction is our number one goal."